Choosing the right receiver is one of the most important decisions when creating a high-quality multimedia system. But these devices are divided into two big groups: AV receiver vs. stereo receiver. Hence, many people planning such a purchase have a question about what to choose. Therefore, understanding the differences between these two types and knowing how to choose the right one for your specific needs can make a big difference. In this article, I propose to review the features and functions of stereo and AV receivers, as well as the factors to consider when choosing the perfect receiver for your audio system, which will ultimately help you make a conscious choice.
Understanding stereo receivers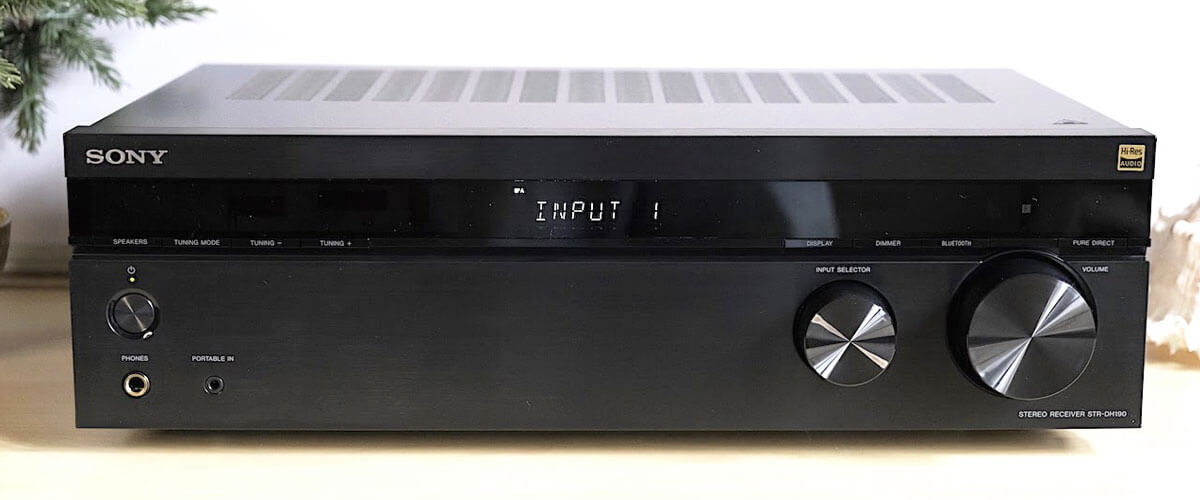 What are stereo receivers
A stereo receiver is a specialized audio component that performs the functions of an amplifier and a radio tuner in one device. Its main function is amplifying audio signals and powering stereo speakers to produce high-quality sound. The difference between stereo and AV receivers is that stereo receivers are designed for two-channel (left and right) audio systems, not multi-channel, and they do not have the function of decoding and processing surround sound. This makes them ideal for music fans who value clarity and simplicity of sound.
Stereo receiver's purpose
Stereo receivers are versatile and can be used in various environments and applications. They are widely used in home audio systems, including traditional stereo systems and bookshelf configurations. Those who love listening to vinyl records, CDs, or streaming music from digital sources can benefit from such devices' simple and efficient design, as all the necessary inputs are available. In addition, stereo receivers can be integrated into a home theater as an audio solution for two-channel stereo listening.
Rarely, but it is possible to meet equipment with additional functions wired (preamplifier for sub, pass-through HDMI) or wireless (Wi-Fi, Bluetooth, multi-room audio).
Understanding AV Receivers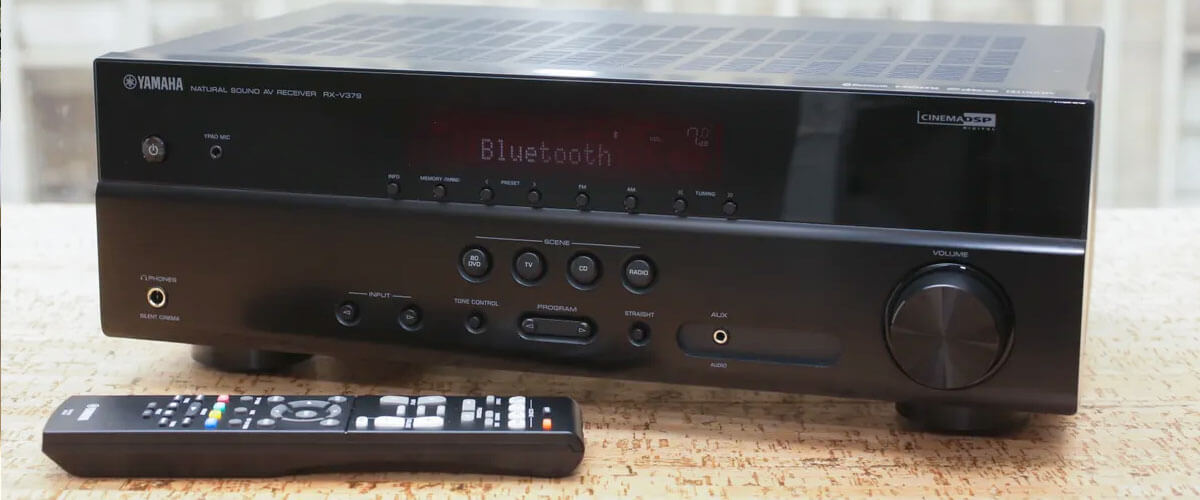 What are AV Receivers
An AV receiver (short for an Audio-Video receiver) is a more complex and multifunctional audio component than a stereo receiver. It serves as the central hub of a home theater system, combining audio and video processing capabilities in a single device, and has from 5 to 13 audio channels. AV receivers are designed to play surround sound and process video signals from various sources, such as Blu-ray players, game consoles, and streaming devices.
AV receiver's purpose
AV receivers support various audio formats, including various surround sound formats (Dolby Atmos, DTS:X, Auro-3D, etc.). Such receivers are also equipped with multiple HDMI inputs and outputs, some versions of which can scale video, improving picture quality to support high-resolution video transmission (up to 8K).
Additional AVR features are limitless and include radio tuners, support for built-in streaming services, room calibration systems, multi-room broadcasting, work with voice assistants, and much more.
Finding your ideal receiver
Key factors to consider when choosing a receiver
The following factors should be considered when choosing a receiver:
Audio setup: Determine whether you need a two-channel stereo or multi-channel home theater system.
Audio and surround sound formats: Ensure the receiver supports these formats you plan to use, especially in home theater systems.
Output Power: For optimal performance, match the receiver's output power to the power of your speakers. This important compatibility factor will take your sound to the next level, creating an optimal soundscape.
Connectivity: Look for a wide range of connectivity options, including HDMI, optical and analog inputs and outputs, so that all the components of your system can function simultaneously.
Understanding your unique audio needs as a conclusion
Understanding your needs and preferences is crucial for choosing the right receiver. It's also important to understand what you are sacrificing in each case. A stereo receiver will suffice if you prioritize music listening and sound clarity. But you can forget about surround sound. An AV receiver will do if you want a full-fledged home theater with surround sound and video processing capabilities. However, in this case, you will never reach the audiophile level of sound of music tracks. Both solutions are not a lose-lose proposition but can be ideal if you carefully approach the choice. Good luck!