Like any other musical instrument, the guitar requires its approach to the equalization process. Equalization will allow you to make the sound of the instrument more juicy and correct.
It helps exclude situations when a six-string friend interferes with the rest of the mix's instruments.
The electric guitar eq is not much different from EQing an acoustic guitar. There are some basic tips to follow. However, they are not universal, and the tuning of each instrument depends on the personality of the instrument and the situation of use.
Don't focus on low frequencies
In modern music, it is customary to tune the guitar low. It affects the transparency of the sound for the worse. The guitar invades the range on the bass (bass guitar and bass drum), all together turning into inarticulate sound.
The bass and drum blur the guitar sound, and the guitar muddies them. There is a simple way to solve this problem – a low-cut filter. This is an equalizer that cuts the low frequencies after a certain frequency you have chosen. Most EQ plug-ins today allow you to cut the sound by 48dB, so feel free to cut your guitar below 90Hz.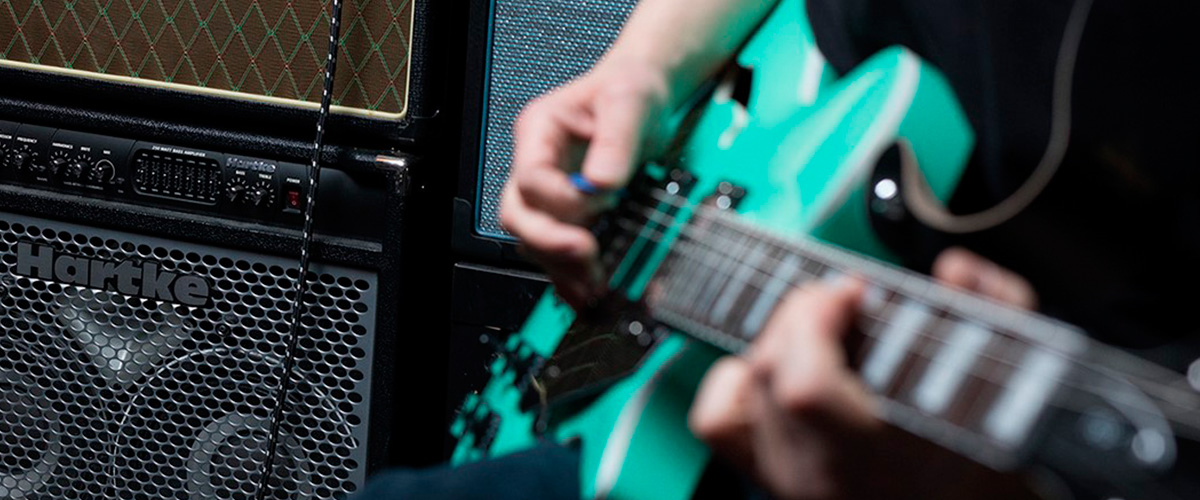 Work in context
Combining instruments in a mix is a science, but it can be learned. It is important to understand that you need to work with the equalizer depending on the specific parts in the song, that is, the "twist and forget" setting will not work. Listen to the song and think about the arrangement.
EQ high frequencies
The guitar is a mid-range instrument, but sometimes you need to raise its sound. To add some sharpness to the sound of the guitar, to make them sound more sonorous, it is worth experimenting with the region from 1.5 kHz to 4 kHz. Search for the desired frequency, depending on the guitar itself, and tweak it until it satisfies you with the result.
In general, it all depends on the style of music and the specific instrument, the sound of which we are going to change with the equalizer. The tips above should be used as a guideline for achieving impressive sound for your instrument.